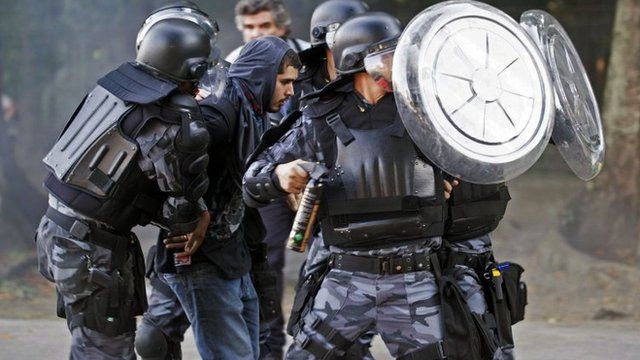 Brazil Maracana stadium protest ends in clashes
17 June 2013 Last updated at 09:33 BST
Hundreds of protesters in Brazil have clashed with riot police near Rio de Janeiro's Maracana football stadium.
Police fired tear gas minutes before the kick-off of a Confederations Cup tie between Italy and Mexico.
Protesters were complaining about the high cost of the tournament and the 2014 World Cup, in a country still lacking in public services.
Julia Carneiro reports