Lights out at Chilean love hotel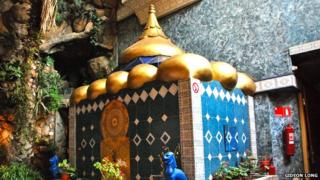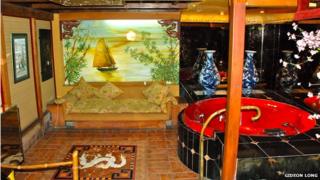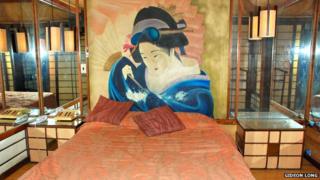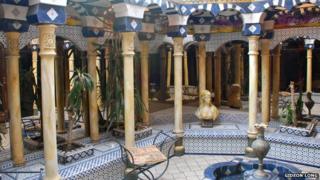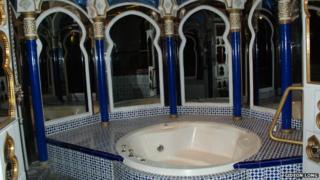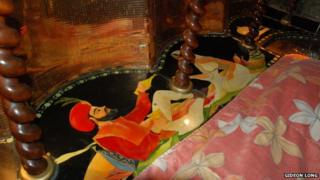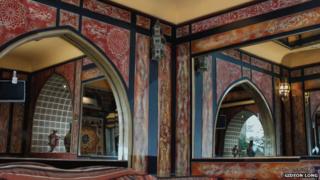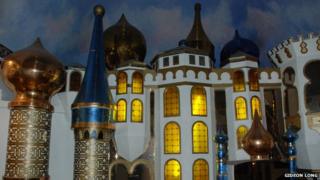 After more than half a century providing amorous Chileans with an exotic hideout in which to play out their sexual fantasies, the country's best known "love hotel" has closed its doors for the last time.
The Hotel Valdivia was founded in the capital Santiago in 1959.
It was the brainchild of Coralia Quezada, a young widow from the southern city of Valdivia who wanted to provide couples with a discreet, tasteful hotel where they could enjoy each other's company.
The Valdivia had themed rooms: the Moorish Palace, the Japanese room, the Egyptian Palace, and so on, each lavishly decorated with tiles, jacuzzis, soft furnishings, subtle lighting and mirrors on walls and ceilings.
Mrs Quezada's family travelled the world, shipping a bewildering array of souvenirs back to Chile to decorate the hotel.
Huge blue fake Ming vases adorned the Chinese room.
The Africa room was a riot of zebra print, thatched straw and wooden animals.
Pot plants, mini-waterfalls and brightly painted parrots filled the Amazon room.
There was even a disco room, with a glitter ball, a cage and a pole for pole-dancing.
But the hotel's owners are selling the site. The hotel will be demolished to make way for an apartment block.
This week, hundreds of items from the Hotel Valdivia were sold at auction.
"It fills me with nostalgia and sadness," said Leonor Valenzuela, who worked as a chambermaid in the hotel for 42 years.
"It's an amazing place. There's nothing quite like the Hotel Valdivia and I don't think there ever will be."
'No memory'
When it first opened, the hotel had just seven rooms, including the Madame Pompadour room, kitted out with mock French 18th-century furniture.
By the time it closed last month, the hotel was a sprawling warren of 48 rooms, patios, onion domes and spiral staircases.
One observer described it as "Disneyland for adults".
As the hotel grew, its fame spread. Time Magazine and Rolling Stone published articles about it and foreigners started to arrive.
Rodrigo Montenegro, Mrs Quezada's grandson and the hotel's operations manager, recalled a Swedish couple who checked in for one night and liked it so much they stayed for five, switching rooms each night.
"Afterwards they sent us an email to thank us for showing them five continents in five days," he said.
Asked about the hotel's famous guests, Mr Montenegro was less forthcoming. "The Hotel Valdivia has no memory," he said with a smile.
Filomena Gaete, who worked at the Valdivia for 23 years, was just as discreet. "When we welcomed the guests, when we served them, when we cleaned the rooms, we were mute, deaf and blind," she said.
In 2010, the hotel withstood a massive 8.8 magnitude earthquake that rocked much of central and southern Chile.
The quake struck in the early hours of a Saturday - peak time for a love hotel - sending couples, some of them barely dressed, running out into the streets.
What the earthquake failed to destroy will be bulldozed later this month.
The owners have vowed to open another love hotel in Santiago but acknowledge that it will never be quite like the Hotel Valdivia.