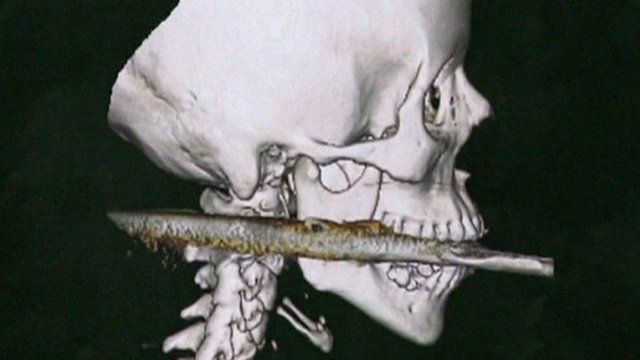 Brazilian woman survives harpoon shooting
10 May 2013 Last updated at 01:11 BST
A Brazilian woman has survived being shot through the mouth with a harpoon in a bizarre accident, doctors have said.
Neurosurgeon Allan da Costa said the harpoon came within 1cm (0.4 inch) of killing Elisangela Borborema Rosa, 28.
She had emergency surgery to remove the harpoon and is expected to make a full recovery.
Officials said Ms Rosa's husband had accidentally fired his spear gun while cleaning it.
Julie Peacock reports.