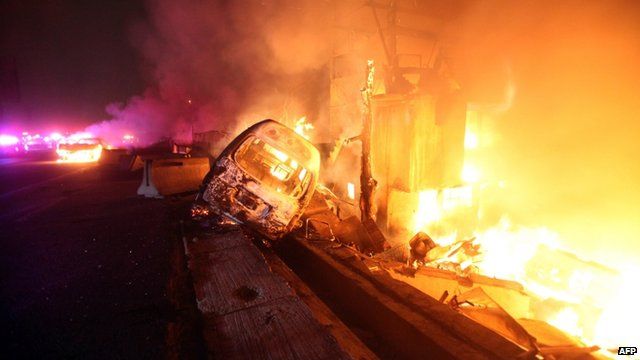 Gas tanker explodes in Mexico City suburb
8 May 2013 Last updated at 02:32 BST
At least 20 people have been killed and 36 injured by a gas tanker exploding on a motorway in a suburb of Mexico City, officials say.
Television images showed damage to surrounding buildings and cars in the area of Ecatepec on Tuesday morning.
Local media reported that the explosion, which closed the highway between Mexico City and Pachuca, could have been caused by a collision.
Will Grant reports from Mexico City.