Facebook removes memorial page of Brazilian journalist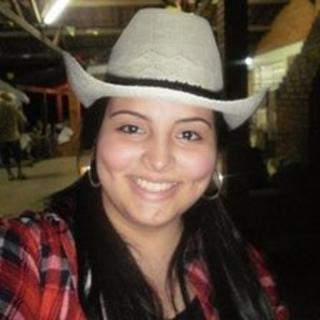 Facebook says that it has removed the memorial page dedicated to a Brazilian journalist who died last year, following legal action by her mother.
A spokeswoman told BBC Brasil the tribute page for Juliana Ribeiro Campos was taken down on Wednesday night.
The move came after a judge ordered the social network to delete the profile of the 24-year-old.
Her mother had filed a case arguing that messages and photos posted by friends and family were distressing.
"This 'wailing wall' just makes me suffer too much," Juliana's mother, sociology professor Dolores Pereira Coutinho, earlier told the BBC.
"On Christmas Eve many of her 200 friends posted pictures they had taken with her and recalled their memories. She was very charismatic, very popular. I cried for days," she said.
'Great suffering'
Ms Campos, who worked as a press officer in the city of Campo Grande, died from complications following surgery last May.
Her mother tried to delete the profile on her own for seven months but received only automatic replies.
Facebook eventually withdrew public access to the profile, instead turning the page into a memorial wall where friends and relatives could continue to post messages, songs and images.
Mrs Coutinho took legal action after the social network failed to respond to her repeated requests to remove the tribute page.
Judge Vania de Paula Arantes ruled on 19 March and again on 10 April that the page should be immediately shut down.
She said making the girl's profile into a "memorial wall" went against "the right of personal dignity and inflicted great suffering on the mother, due to the premature death of her only child".
A further ruling was issued earlier this week warning Facebook that it has 48 hours to completely remove the profile.
The penalty for disobeying the court was set as imprisonment.
Facebook guidelines include a right to remove a deceased user's timeline and all content associated with it upon request by a verified family member.
However, the social network also set out the idea of a memorial wall in the company's blog in October 2009.