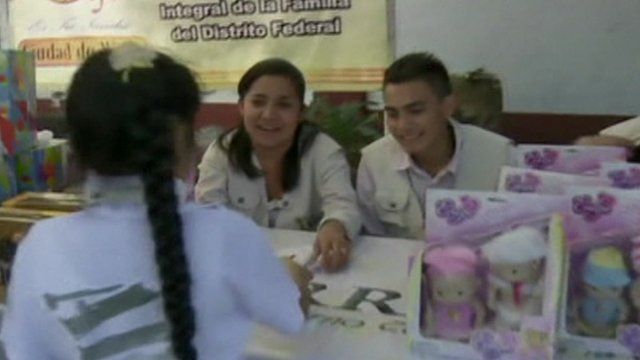 Mexicans offered gifts in exchange for guns
28 February 2013 Last updated at 23:03 GMT
It is an interesting concept - hand in your unwanted guns and in return you can take your pick of new computers, toys or even cash.
That is the option the people of Mexico City are being given. It is an attempt by the government to curb a rising rate of gun-related violent crimes.
Will Grant reports from Mexico City.