Rio prison inmates escape through sewers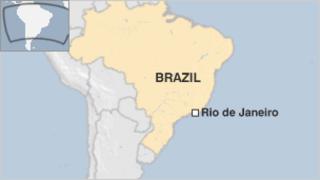 Twenty-seven prisoners have escaped from a jail in the Brazilian city of Rio de Janeiro, fleeing through the prison's sewage system.
Four of the fugitives from Vicente Piragibe prison have been re-captured. Officials say they say they are confident the others have not been been able to leave the sewer tunnel system.
According to local media reports, the prison houses about 1,700 inmates and sometimes has just 10 guards on duty.
Many of Brazil's jails are overcrowded.
Police are questioning the guards who were on duty when the incident occurred.
The captured escapees will also be questioned.