Grenada country profile - Overview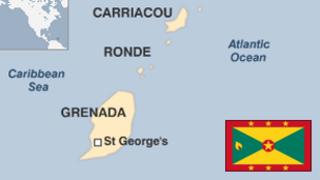 Grenada made world headlines in 1983 when a split in the governing left-wing party led to the overthrow and execution of the country's charismatic leader, Maurice Bishop, and provided the pretext for a US invasion of the islands.
Set against the background of Grenada's hitherto peaceful post-independence history, the event highlighted the country's contradictory character.
From one angle, Grenada has an "exotic" flavour which appeals especially to Westerners. Known as the "Spice Island", it is the world's second-largest producer of nutmeg and is a significant producer of mace, cinnamon, ginger and cloves.
It also boasts beautiful scenery, with picturesque and fertile valleys, rainforests, fast-flowing streams, hot springs, mountain lakes, a tropical climate and excellent beaches.
Growth in investment and tourism and a construction boom helped reduce unemployment in the 1990s, but the country was dealt a serious blow in 2004 when Hurricane Ivan swept through killing dozens of people, damaging 90% of the island's buildings and devastating the nutmeg crop.
Tourism has generated its own problems, in the form of threats to the rainforest and beach erosion caused by resort projects.