El Salvador country profile - Overview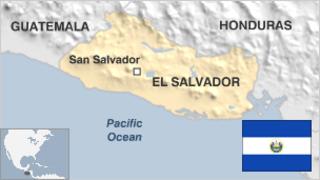 El Salvador, the most densely-populated state on the mainland of the Americas, is a small and highly-industrialised country that has recovered from a protracted civil war, but still suffers from its aftermath in terms of a divided society.
In the 1980s El Salvador was ravaged by a bitter civil war stoked by gross inequality between a small and wealthy elite, which dominated the government and economy, and the overwhelming majority of the population.
The war left around 70,000 people dead and caused damage worth $2bn, but it also ushered in important political reforms.
A United Nations-brokered peace agreement ended the civil war in 1992, but El Salvador was barely able to begin its recovery when it was hit by a series of natural disasters, notably Hurricane Mitch in 1998 and earthquakes in 2001. These left at least 1,200 people dead and more than a million others homeless.
The economy depends heavily on money sent home by Salvadorans living in the US. Violent "mara" street gangs have left El Salvador with one of the world's highest murder rates.