Argentina in row over pigeon meat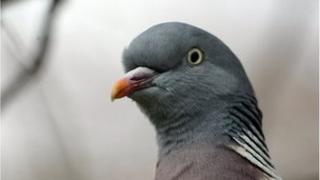 An Argentine official has been suspended from his post after proposing that state schools in his region feed poorer children pigeon meat.
Oscar de Allende, an environmental official in Cordoba, said the authorities were planning the move to help control the bird population.
But more senior officials insisted that there was no such plan.
Cordoba Governor Jose Manuel de la Sota suspended Mr Allende for "controversial statements on pigeon consumption".
Mr Allende had said in an interview with local radio that the Cordoba region was suffering a pigeon invasion with an estimated 600m pigeons.
He said the birds should be considered an "abundant resource" rather than a pest.
He insisted that pigeons have high protein value, and are highly prized for their meat in areas such as Europe, where some pigeon dishes are "very expensive and considered to be delicacies".
Mr Allende subsequently denied that there had been a proposal.
"It was just an idea," he told C5N television.
However, his bosses were not amused, and said his claim that a project to feed pigeon meat to children was "nonsense".