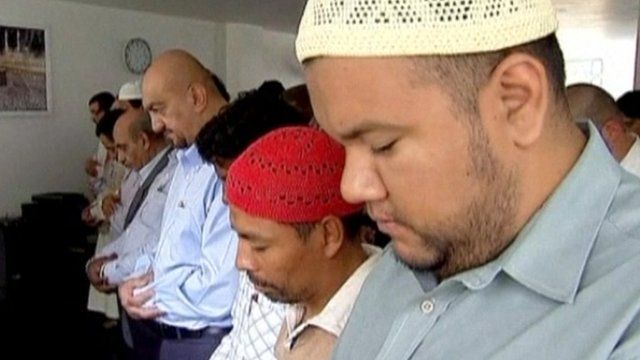 How Muslims observe Ramadan in a small Mexican community
24 July 2012 Last updated at 12:39 BST
There are barely a few thousands Muslims in all of Mexico, where more than 80 million people are Catholic.
Following some of their religious practices can prove tough.
However, last week they joined their fellow believers in prayer at the start of the holy month of Ramadan.
María E. Dupin reports.