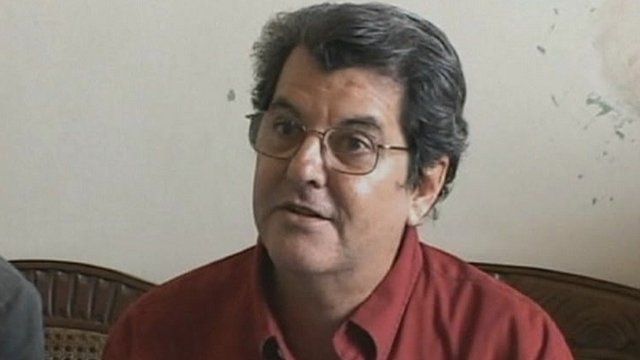 Leading Cuban dissident Paya 'killed in car crash'
23 July 2012 Last updated at 07:03 BST
Prominent Cuban dissident Oswaldo Paya has died in a car crash, according to fellow activists.
Mr Paya, who was 60, was travelling near the city of Bayamo, in the eastern province of Granma, when the accident happened, they said.
He is known as the founder of the Varela Project - a campaign to gather signatures in support of a referendum on laws guaranteeing civil rights.
Julie Peacock reports.