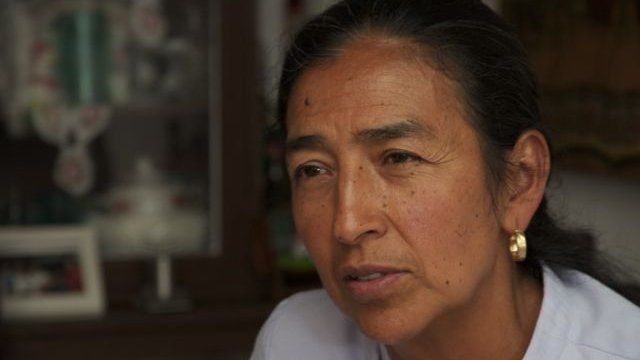 Wife traumatised by Mexican journalist's disappearance
25 May 2012 Last updated at 03:36 BST
Jose Antonio Garcia Apac disappeared on 20 November 2006.
The Mexican journalist worked for the newspaper Eco de la Cuenca de Tepalcatepec in the western state of Michoacan, an area at the heart of the country's six-year war on drugs.
His wife, Rosa Isela Caballero Garcia, believes her husband was kidnapped because of the articles he wrote about the drug traffickers and corrupt police.
She says the authorities tell her there are no new lines to investigate. But his body has never been found.
"When they kill a loved one, at least you have the body," she says. "But when it's a disappearance... it's been like a physical torture for us as family members."