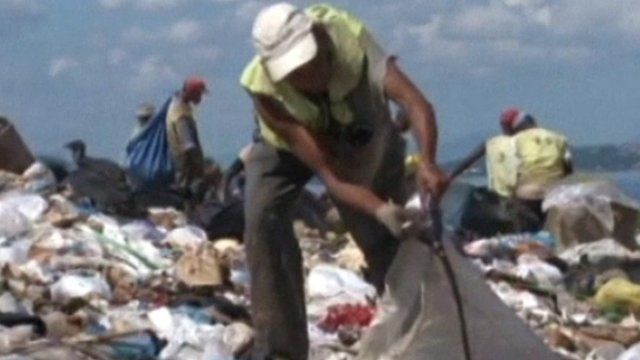 Latin America's biggest landfill nears its close in Rio
25 April 2012 Last updated at 21:13 BST
As Latin America's biggest landfill is nearing its close in Rio de Janeiro, the people who sort through the waste to make a living are worrying about their future.
Brazil's Jardim Gramacho was created on wetlands overlooking Rio's Guanabara Bay in the 1970s.
Currently, around 1,500 "catadores" - as the waste scavengers became known - depend on it for their livelihoods.
Eric Camara reports.