Shot Brazil journalist becomes fourth killed this year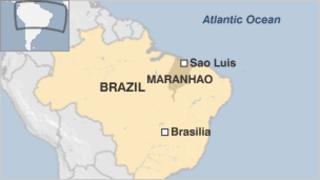 National and international media groups are calling on the Brazilian authorities to fully investigate the murder of a campaigning journalist.
Political reporter and blogger Decio Sa was shot dead in the north-eastern state of Maranhao on Monday night.
He was the fourth journalist to be killed in Brazil so far this year.
Colleagues said they were certain his murder was linked to his newspaper reports and blog posts about political corruption and hired killers.
Mr Sa worked for the O Estado do Maranhao newspaper and for five years had blogged about events in the state in his Blog do Decio.
"Over his at least 17 years at the newspaper, he made a long list of enemies, many of whom I imagine would love to see him dead," Silvia Moscoso, the newspaper's state affairs editor, told the Associated Press news agency.
Mr Sa was shot six times in a restaurant in the state capital, Sao Luis, with the gunman escaping on a motor bike driven by an accomplice, police said.
The Brazilian National Newspaper Association (ANJ), noting this was the fourth killing this year, said Mr Sa's death "showed the pernicious effect of impunity".
The Inter-American Press Association (SIP) also urged the Brazilian authorities to carry out a swift and thorough investigation.