Ecuador tackles bootleg alcohol after wave of deaths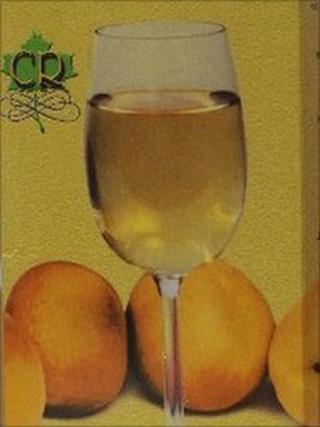 When Marco Antonio Berrazueta woke up one morning with blurred vision, he knew it was no ordinary hangover.
He called his mother, who convinced him to go to hospital straight away in his home town of Latacunga, two hours south of the Ecuadorean capital, Quito.
Her fear was well founded. Marco Antonio had severe alcohol poisoning.
Shortly after being admitted to hospital, he went into a coma.
"The doctors initially said he had no brain activity. If he was certified brain dead, we would have to pull the plug," said Ivan Berrazueta, Marco Antonio's father.
"We really felt as if we were falling into a black hole."
After being transferred to a hospital in Quito, Marco Antonio reacted to some visual stimuli, but doctors in the intensive care unit are not sure whether he will wake up from his coma.
It is unclear what exactly the 30-year-old chef drank.
Given the high concentration of methanol, which is toxic, in his blood, it is believed he consumed one of several brands of adulterated liquor that the Ecuadorean government is trying to remove from circulation.
Genuine article?
Since mid-July, 50 people have died in Ecuador after drinking contaminated alcohol, according to the government.
Another 14 have been left blind and more than 500 have been treated in hospital.
After investigations and laboratory tests, the health ministry managed to pin it down to 14 brands of illegal moonshine that contained methanol.
The contaminated brands are illegal but have a deceptively legal appearance.
They are mainly fruit-flavoured moonshine in plastic bags that are packaged in carton boxes, some marketed as wine.
None has the necessary certificates needed to sell products legally. But they were regularly bought, especially in rural areas.
The government believes all 14 brands came from the same factory in the region of Guayas, on the coast.
The factory has been closed and the owners arrested. Investigations are ongoing.
At the end of August, the health ministry allocated $450,000 (£279,000) to buy back all the contaminated alcohol that was still in circulation - a measure critics described as a last-ditch, desperate effort to contain the crisis.
But Health Minister David Chiriboga says the buyback programme was necessary to give sellers an incentive to hand over the adulterated products.
"What we found was that people were taking [the products] off the shelves and hiding [them]," Mr Chiriboga said.
"If this alcohol just remains there, at some point someone is going to open the bottle and drink it. We're going to have somebody who is left blind or dies from it. Any measure that we can take to take it off the market is worth it."
For a week the government paid $0.80 (£0.50) per litre returned.
But the campaign was not particularly successful.
Only 128,000 litres were recovered, leaving some 372,000 in circulation, according to government estimates.
Sellers found trading contaminated alcohol can face up to five years in jail.
But it is hard to say how quickly, if at all, the government will be able to get hold of all the adulterated products.
Taxed not toxic
Ecuador has a tradition of bootleg liquors made out of sugar cane. They are called puntas and often sold without undergoing any screening.
According to Ecuador's Association of Alcohol Manufacturers, at least half of what Ecuadoreans consume comes from illegal outfits without the right health certificates.
Industry insiders say there is little control over product certification related to food, drinks and medicine in Ecuador.
Mr Chiriboga says stricter screenings were introduced earlier this year, but it will take some time until the effects are felt.
Jorge Talbot, president of the alcohol manufacturers association, believes bootleg liquor sales have increased because the government has put much higher taxes on legal drinks.
Since 2000, says Mr Talbot, taxes have gone from seven cents to 90 cents per bottle of legal alcohol, while sales have fallen by half.
"Ecuadoreans have started consuming other products. If they can't afford legal liquor anymore, they start buying cheaper products," Mr Talbot said.
And cheap means no testing and no enforced standards, he said.
"This is what caused the death of all these Ecuadoreans."
Ecuador is the third largest consumer of alcohol per capita in Latin America, just behind Argentina and Guyana, according to the latest available data from the World Health Organization (WHO).
While the average of 9.4 litres per year is high in the region, this compares with European countries where the regional average is some 12 litres per year.
Future hopes
In Ecuador there is a tendency towards binge drinking one day a week, often at weekend festivals.
Mr Berrazueta believes the government is doing its best to catch those responsible for his son's illness.
But he also believes the authorities need to do more to prevent a repeat of what happened to his son.
"They wait for tragedies like this to occur to take measures and act," he said.
Mr Berrazueta fervently hopes his son Marco Antonio will wake up from his coma so that he can begin a law degree, as he had planned.
"I hope he can follow his dreams. I hope he can come out of his coma without permanent damage. Damage caused by someone's irresponsible actions, someone without scruples," he says.