Madeiran road named after Jersey capital St Helier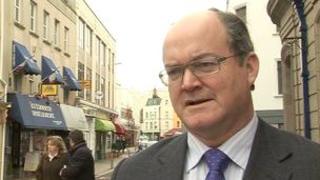 A delegation from Jersey including the Constable of St Helier are in Madeira for the opening of a road named after the Jersey capital.
Constable Simon Crowcroft is in Funchal to officially open the road which follows the official twinning with the Madeiran capital in 2012.
James Street in St Helier was renamed Rue de Funchal as part of the twinning celebrations in 2012.
Funchal Mayor Dr Miguel Alberquerque was in Jersey to open the road.
Rua St Helier in Funchal is in the Lido district, a popular area with visitors.
The last Jersey census from 2011 shows that about one in ten people living in the island have Portuguese or Madeiran heritage.