Jersey jobless teens warned must start jobhunt now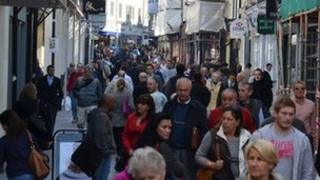 Jersey school leavers are being warned they will face increased competition if they wait until the end of the summer to look for work.
The Advance to Work scheme says many who have just left full-time education put off applying for roles until September.
Stuart Penn, the manager of Advance to Work said it could be much more difficult to find a job then.
Unemployment figures show there are 260 people aged 16-19 looking for work.
The States' figures also show there are 100 on the Advance to Work scheme.
Mr Penn said: "We tend to have a dip in applications in August, people spend the summer enjoying themselves then apply for jobs in September.
"But the key to finding work is to keep the momentum going, keep the job searching up, build on it and get in to work as soon as possible."
In July, the States introduced a registration card for anyone wanting to lease or buy a home, change job or move to the island.
The card will cost £75 for anyone moving to the island for the first time and any business employing migrant works will have to pay a £175 fee.
Assistant chief minister, senator Paul Routier said the fees would help the States to support local employment first.