Jersey States should compensate fraud victims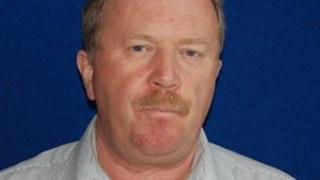 Jersey's government is being asked to compensate people who lost thousands of pounds in a fraudulent property scheme.
Senator Alan Breckon wants each victim to get £48,000 from funds held by the Jersey Financial Services Commission.
Four men were jailed in 2012 for their part in the scheme.
More than 50 people paid a total of £5.3m to companies set up by financial advisors John Lewis, Russell Foot, James Cameron and former magistrate Ian Christmas.
Christmas was also involved in one of the companies and was jailed for 15 months for inducing an elderly woman to invest £100,000.
Previously, he was ordered to pay that money back to her. But the Royal Court told him he would not have to pay the full sum. The court will come back with a revised amount.
Lewis, who is serving a four-and-half-year term with the other two businessmen, was ordered to pay just under £25,000 to some of the investors.
There is no mechanism to ensure investors are compensated in Jersey, so Senator Alan Breckon wants the government to make one-off payments and set up an investor compensation scheme.
The States has yet to respond to the suggestion.