Cancelled flight stops Dean from joining women bishops debate
7 July 2013

From the section

Jersey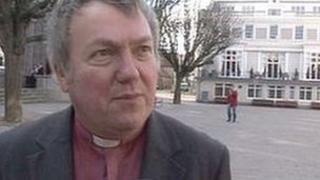 Jersey's Dean has been stopped from joining talks in the UK to try to resolve differences within the Anglican Church over women bishops because his flight to England was cancelled.
The Very Reverend Bob Key was due to be in York to join a General Synod debate on Monday and vote on draft legislation on women bishops.
He said he was not too concerned because: "It is not the final vote.
"If it had been the final vote, I'd have swum to get there."
Last November, the synod rejected draft legislation that would have allowed female clergy to become bishops by just six votes, leaving the church fractured and facing criticism from the UK's Parliament.
Bishops will be deciding on Monday whether to approve new wording for the legislation.