Senator arranges churchgoer meeting about Jersey's Dean
30 May 2013

From the section

Jersey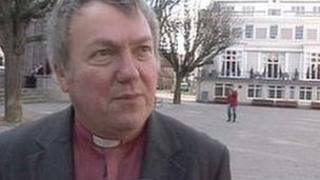 A Jersey politician has arranged a meeting for Anglican churchgoers to discuss an inquiry about the Dean.
Senator Sir Philip Bailhache said he arranged the meeting amid concern over what the investigation could mean for Jersey.
The inquiry will look at how the Very Reverend Bob Key, the head of Jersey's Anglican Church, handled a woman's claims of abuse by a church warden.
It resulted in the bishop of Winchester withdrawing the Dean's commission.
It was reinstated on 28 April after he apologised.
Full scale inquiry
Senator Bailhache said churchgoers needed to know as much as possible about the whole matter and he has called the special meeting to discuss it with as many people as possible.
The meeting is on Tuesday at 19:30 BST at Grouville Parish Hall.
There will now be a full scale inquiry, led by Bishop John Gladwin and Dame Heather Steel, an appeal court judge, which will also look at the constitutional relationship between Jersey's church and the diocese of Winchester.
Bishop Gladwin is due to publish his report later this year.
The States of Jersey Police and Hampshire Constabulary investigated the allegations of abuse in 2008 but found there was insufficient evidence to proceed.