Jersey ministers look again at housing plan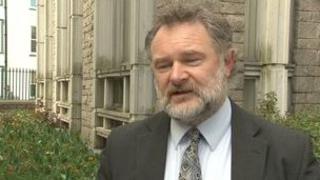 Ministers have been looking in more detail at plans for new homes in Rouge Bouillon in St Helier, Jersey.
More than 140 flats and seven townhouses could be built on the old Summerland Factory site and current Ambulance Station.
It is part of government plans to create more affordable homes.
Rouge Bouillon residents opposed the proposals at a public meeting about the scheme.
The plans have been approved in principle by the planning minister, Deputy Rob Duhamel, but the States will now need to come up with specific details before being given final approval.
Assistant Treasury Minister Eddie Noel, on behalf of government-owned Property Holdings, said he was delighted the plans had been given initial approval.
"The scheme will regenerate two large town sites which currently have very poor buildings on them," he said.
"It will also help to restore the townscape, repairing large gaps along Rouge Bouillon. Its architecture will fit in with existing buildings without simply mimicking its surroundings."
Arthur Manning has lived in the area for 35 years and is concerned about the size of the development.
He said: "Traffic in the area is overcrowded now. I don't think they realise the problem with the development.
"My other concern is with my own property, the new development overlooks my garden and I have had privacy for over 30 years."
The next stage of the application process will involve the developers giving details about the design and layout of the two sites.