Judge leads Jersey church abuse inquiry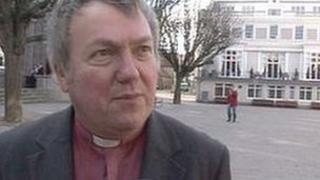 An ex-appeal judge will lead a church investigation into an abuse complaint against a church warden that led to the dean having his commission withdrawn.
The Very Reverend Bob Key lost his commission over his handling of the abuse allegation. He was reinstated on 28 April after he apologised.
Dame Heather Steel was a High Court Judge in England and Wales and retired from Jersey's court of appeal in 2012.
She will now look into the complaint against the church warden.
The complaint dates back to 2008 and concerns the alleged abusive behaviour of a churchwarden.
Disciplinary action
The way the dean allegedly mishandled that complaint led to him being effectively suspended for nearly two months.
Dame Steel's findings will form part of the inquiry led by Bishop John Gladwin into how victims of abuse are treated in Jersey and across the Diocese of Winchester.
The inquiry will try to establish whether any further disciplinary action needs to be taken against clergy members.
Dame Steel will be helped in her inquiries by a police officer, nominated by the States of Jersey Police.
Bishop Gladwin will publish his report later this year.
The States of Jersey Police and Hampshire Constabulary investigated the allegations in 2008 but found there was insufficient evidence to proceed.