St Helier residential care home 'to close at end of 2014'
16 May 2013

From the section

Jersey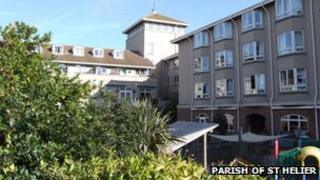 A Jersey care home will close at the end of next year, causing uncertainty for staff and residents.
Maison de Ville was due to close and be turned into flats once the St Ewolds care home refurbishment was completed.
However, St Helier Constable Simon Crowcroft said St Ewolds' refurbishment was taking longer than expected.
He also said Maison de Ville will now close no later than the end of 2014 as it was "proving impossible" due to the yearly cost of keeping it open.
170 staff
The constable said the 50-bedroom facility had been under threat of closure for a decade as it had become progressively outdated, and had not met certain regulatory requirements.
The parish of St Helier runs three residential homes for up to 170 residents, employing about 170 staff.
Last year St Helier parishioners agreed to use £15m of ratepayers' money to redevelop St Ewolds and convert Maison de Ville into retirement flats and a preschool nursery.
A parish spokesman said it was an unsettling time for employees, as well as for Maison de Ville residents and their families.
However Constable Crowcroft said the parish team would work with residents to move them to other care homes as spaces became available, as well as being able to choose other options.
He said the conversion of the Maison de Ville home into flats had also been "delayed by a restrictive covenant which the parish is seeking to have lifted" in the Royal Court.