Jersey customs staffing 'not increasing drug smuggling'
14 May 2013

From the section

Jersey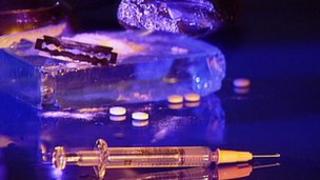 Staff shortages at Jersey's customs service are not affecting its ability to catch drug smugglers, a report says.
A panel of politicians reviewed the availability of drugs in Jersey to see if resources at the customs service could cause an increase in their use.
Last year the home affairs business plan warned shortages could result in more drugs entering the island.
The education and home affairs scrutiny panel's report said it did not find any significant cause for concern.
The report said there actually seemed to have been a reduction in the use of Class A drugs in Jersey.
But the panel admitted its review had examined just a small aspect of the island's complex drugs problem.
'Unfortunate casualty'
A spokesman for the panel said: "It might be that additional resources in the Intelligence Unit would be more useful in targeting key risk areas.
"For this reason, the panel is disappointed the comprehensive spending review resulted in the loss of a recently appointed Intelligence Analyst, this appears to be an unfortunate casualty of the cost reduction process."
However, Home Affairs Minister, Senator Ian Le Marquand, told the panel no matter how many officers were on duty, it was not possible to fully prevent the importation of drugs.
He said: "The more successful we are at keeping stuff out, the higher the price becomes and therefore the greater incentive to try and bring it in and that is the implacable economic law that we face until there is a change of culture.
"Therefore I accept that there will always be a quantity of drugs coming in and that most times, a sufficient quantity of drugs in order to fill the market."