Two centuries of Jersey wildlife records to be collated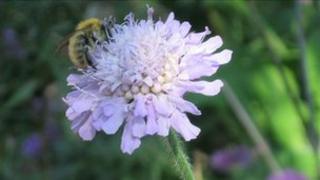 A new biodiversity centre in Jersey, which will hold natural history records going back more than 200 years, has opened.
The centre will be responsible for finding and computerising the information, which will then be made available to researchers.
The new facility, at the Société Jersiaise building on Pier Road, St Helier, will open on Fridays.
Nick Aubin has been appointed as its biodiversity officer.
The centre was a joint initiative between the Société and Environment Guernsey, along with Jersey's Department of the Environment.
Three years worth of funding has been allocated from the department's Countryside Enhancement Scheme.
Centralised facility
Most of the records held about Jersey's natural history are stored in libraries, personal archives, publications, reports, notebooks and card indexes.
It is hoped that bringing them together will help to highlight any knowledge gaps concerning the island's flora and fauna.
Jersey has signed up to several environmental agreements, which require access to comprehensive information about a range of species and habitats.
These include the RAMSAR Convention and the Convention on the Conservation of Biological Diversity.
Jersey is one of the last areas in the British Isles not to have a centralised biological records facility, with Guernsey having had one since 2003.
A service level agreement has been signed with Environment Guernsey, which already manages the Guernsey Biological Records Centre.