More benefits to cover Jersey private rents under new plans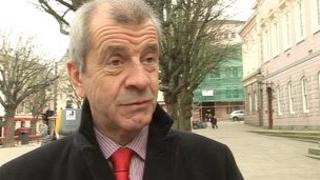 People on benefits who live in private housing in Jersey could get more money for rent, under new plans.
The Social Security Minister said 56% of those islanders were paying rents higher than their benefit covered.
Senator Francis Le Gresley said those families had to dip into other household expenditure to pay the rent.
He said if the States agreed, it would mean 67% of those families would have their rent fully included when their benefit was calculated.
At the moment the benefit is calculated on social housing rent levels.
Deputy Kristina Moore, from the housing scrutiny panel, said the current system was not fair.
She said: "Most people claiming income support in the private sector have to top up the money they receive from income support because the rents are higher than the social security department are able to fund."
Senator Le Gresley said the changes would be introduced in April 2014, in line with the change in rent policy for social housing, which the States will debate next week.
He said the changes would cost about £1m a year.