Shared Channel Islands appeals tribunal suggested
3 May 2013

From the section

Jersey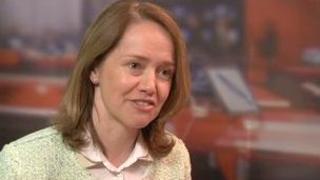 A shared Channel Island discrimination tribunal should be created, according to a group of Jersey politicians.
It was one of the findings of the health, social security and housing scrutiny panel review of the draft discrimination law.
Panel chair, Deputy Kristina Moore, said an employment and discrimination appeals tribunal would have benefits.
The law is the first of its kind in Jersey and will ban race discrimination if the States approve it on 14 May.
The panel wants discussions with Guernsey to determine whether the tribunal could work.
'Easier and cheaper'
Deputy Moore said: "We think it would be sensible given that Guernsey has adopted a similar discrimination law to that of Jersey, which follows along the lines of the UK legislation.
"We feel having an appeals tribunal, a bit like the planning appeals tribunal, rather than expensive court processes, it would offer an intermediate step and is easier and cheaper for people to access."
The scrutiny panel also suggested charities and non-profit groups should be treated differently if they run foul of the new law.
Senator Francis Le Gresley said the new law would prohibit any type of race discrimination including in work, recruitment, education and clubs.
He said that sex, age and disability discrimination would be outlawed in the future.