Jersey ministers agree to investigate a 'living wage'
1 May 2013

From the section

Jersey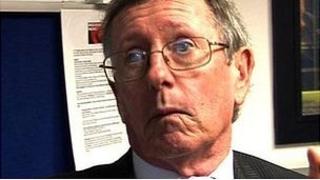 Jersey's government will look at introducing a voluntary increase in the minimum wage in the island.
Deputy Geoff Southern asked the States to investigate whether a "living wage" should be set in Jersey.
A "living wage" exists in the UK where the minimum wage is £6.19 an hour, with the exception of London where it is £8.55. In Jersey it is £6.53.
Public and private sector employers would not be forced to sign up to it, but it is higher than the minimum wage.
Politicians approved the investigation of the "living wage" by 35 votes to 7.
Mr Southern said: "I believe you should be able to live adequately for a family on a normal wage, that is a reality."
Although the Council of Ministers initially said they could not do this Senator Ian Gorst, the chief minister, said he had listened to what members said in the debate.
"I am prepared to accept the proposition but I will come forward with a revised timescale for delivery of the work," said Mr Gorst.