More Jersey social housing to be built after planning changes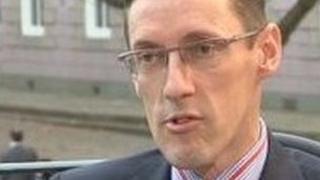 More States social housing could be built in the next few years after a change to Jersey's planning guidelines.
Chief Minister, Senator Ian Gorst, said sites set aside in the last Island Plan would be brought forward for re-zoning to provide new homes.
He said it would allow some protected land to be built on.
He said: "Together with the use of States-owned sites and tough planning obligations this is designed to boost the supply of homes."
Senator Gorst said by bringing the States sites forward he hoped work could begin on building 500 new social housing and affordable homes early next year.
'Adversely affected'
However, he said the policy where developers must include social housing in private developments of six homes or more was not being pursued.
He said it would have stopped "land being brought forward for residential development, undermined the delivery of affordable homes and adversely affected the construction industry".
Deputy Judy Martin said the policy was the only tool to get developers to build social housing.
She told the States: "I am very concerned that you can do this overnight."
Senator Gorst said the new chapter for the Island Plan would be consulted on when it is published later this month, and alternatives to the policy would be brought through in the budget later in the year.
He said: "A working group composing the ministers of Treasury and Resources, Planning and Environment, Housing and Economic Development has been set up to explore other ways to capture value from the development of land for affordable homes."