Panel chosen to pick Jersey abuse committee of inquiry
11 April 2013

From the section

Jersey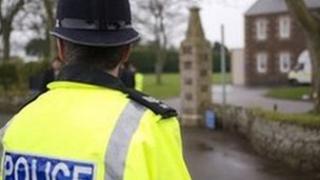 A panel has been created to choose who will oversee Jersey's committee of inquiry into historical abuse.
Michael de la Haye, States Greffier, has invited Belinda Smith from the NSPCC and Ed Marsden from UK consultants Verita onto the panel.
Mr de la Haye said he hoped to select a chairman by the end of May.
The inquiry will look into allegations of abuse in children's homes and fostering services, between 1960 and the present day.
A three-year long £7.5m investigation by Jersey police into historical child abuse in the island's care homes began in 2007 after allegations of abuse at former children's home Haut de la Garenne.
Since June 2008 there have been eight independent reports into various aspects of historical child abuse in Jersey.
'No political involvement'
The States agreed on 6 March to hold the inquiry and that its chairman should be a senior legally qualified person of significant standing from outside Jersey.
Mr de la Haye said: "I am very conscious the States wanted to ensure the recruitment process...was undertaken with no political involvement or pressure and with the involvement of two people from the UK.
"Mrs Smith's main specialism is in child care and child protection law and she has worked at the NSPCC since 2004.
"Mr Marsden undertook the initial work in 2011 that led to the drafting of the terms of reference for the inquiry."
Mr Marsden is the managing partner of Verita, which carries out investigations in areas such as safeguarding children and vulnerable adults.
Mr de la Haye said Mr Marsden also played an active role in leading complex investigations and was currently overseeing NHS investigations into the activities of Jimmy Savile.
He said once the chairman was chosen they would join the panel to recruit the two committee members by the end of July.
The appointments would be considered by the States in September. Mr de la Haye said he hoped the committee could begin its work later this year. It is estimated the inquiry will cost £6m.