Concerns raised about Jersey prisoners mental health
1 April 2013

From the section

Jersey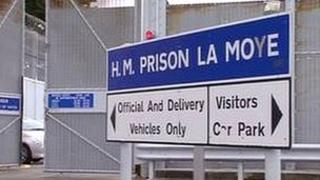 Concerns have been raised about Jersey prisoners suffering from mental health problems by a group which checks prisoner welfare.
The Prison Board of Visitors said HMP La Moye was not an appropriate place for prisoners with mental health issues.
It said they were a drain on resources and also a "potential source of harm to both staff and inmates."
The Health Minister has agreed to meet the board to discuss the problem.
In its annual report, the board said more should be done to help prisoners reintegrate into the community. It also raised concerns about the length of time some prisoners are held on remand.
It praised the prison's educational and rehabilitation programmes, and drug and alcohol counselling.
The Prison Board of Visitors is made up of Jurats, who are elected by the States, and legal professionals.