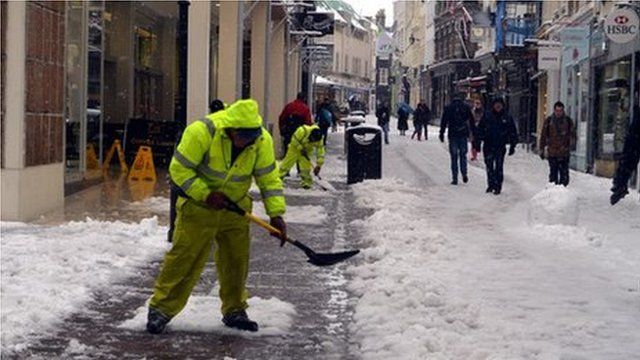 Snow causes travel chaos for Channel Islands
12 March 2013 Last updated at 13:54 GMT
All flights have been suspended at Jersey and Guernsey airports due to heavy snow and gale force winds.
Snow has built up on roads overnight, some of which are still blocked by fallen trees and abandoned cars.
The Director of Guernsey Airport, Colin Le Ray, said: "It's the most snow we've seen this far south in about 30 years."