Jersey abuse inquiry approved by States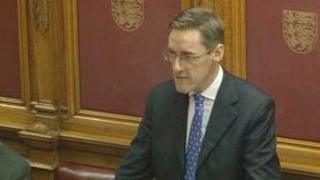 Jersey's politicians have unanimously agreed the framework for an independent inquiry into historical child abuse.
A panel of three experts from outside the island will look into children's homes and fostering services, between 1960 and the present day.
It will be led by a legally-qualified chairman from outside Jersey, who will be given a year to report back.
Senator Ian Gorst, the chief minister, said he hoped the inquiry would allow victims and others to have their say.
He said the launch of the new inquiry amounted to "a clear acknowledgement that we know things have gone wrong in the past and that we want to learn lessons from previous failings in child care provision".
It is estimated the inquiry will cost £6m.
A three-year long £7.5m investigation by Jersey police into historical child abuse in the island's care homes began after allegations of abuse at former children's home Haut de la Garenne.
From September 2007, police took 1,776 statements from 192 victims, identifying 151 alleged abusers. Seven people were successfully prosecuted.
Since June 2008 there have been eight independent reports into various aspects of historical child abuse in Jersey, including a scrutiny panel review of Health, Social Security and Housing.
Inquiry aims
Senator Francis Le Gresley first lodged his proposition to initiate this latest inquiry in 2011.
Senator Gorst explained the subsequent delay was caused by his own cautious approach over the terms of reference.
These were the subject of two reports - one by experts Verita and another by childcare expert Andrew Williamson - as well as further work by Senator Gorst and Deputy Montfort Tadier, representing a number of victims.
One of the aims of the inquiry will be to "establish whether, where abuse was suspected, it was reported to the appropriate bodies including the States of Jersey Police and what action was taken by persons or entities including the police".
It will also examine whether decisions to prosecute were taken consistently, impartially and without "any political influence or interference at any level".