Jersey's appointment to China 'to grow business'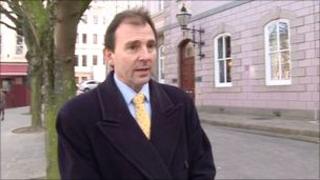 Encouraging new business is the aim of appointing a full-time representative in China, Jersey's economic development minister has said.
Senator Alan Maclean said the position in Beijing would cost about £60,000 a year.
He said an example was Jersey Dairy and its success in taking products to the Far East.
Some dairy items, like ice cream, are already on sale in India.
Jersey also markets itself as a base for Asian online companies to allow them to cut the time it takes for goods to be delivered to European customers.
Senator Maclean said the island had sent three delegations to China last year, but "needs a presence on the ground".
He said: "They need to get to know you, they need to trust who they're doing business with."
Senator Maclean said introducing new business was one way of stimulating the island's economy.
He said: "It is important to tackle some of the problems we've got with unemployment, to return our economy to growth and to diversify the economy."