Jersey honorary police workload concerns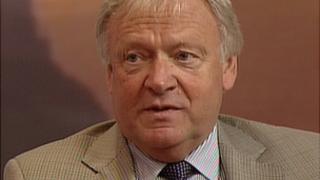 Extra work in the courts and parishes is putting a strain on Jersey's Honorary Police, according to the head of the service.
Volunteer officers in St Helier worked nearly 900 more hours in 2012 than the year before according to Hugh Raymond from the Honorary Police Association.
He said there had been a rise in the number of events being held in the parishes and court responsibilities.
Mr Raymond said he was concerned it may put people off going for the positions.
He said: "One of the major problems is centeniers and the time taken in court... we're never quite sure how long we're going to be in court.
"You've got to remember we're volunteers, if we're given due time and we know exactly when the events are on then we can cope."
Mr Raymond said currently there were just over 240 centeniers, vingteniers and constable's officers spread across the island's parishes, which was the largest the force had seen for some time.
Each of the elected officials is usually on duty for a week on a rota basis.
Acting Ch Insp Alan Williamson, from States of Jersey Police, said both forces met regularly to discuss their duties and workload.
He said: "We are very lucky to have our honorary colleagues... the support they give in terms of public safety and policing the island is invaluable."