Cutting unemployment a priority: Jersey chief minister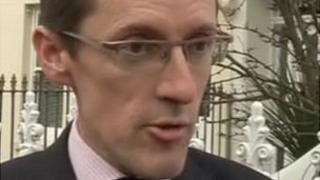 Lowering unemployment through States initiatives has been earmarked as the priority of Jersey's chief minister.
Unemployment reached its highest ever levels in February and November with 1,820 people registered as out of work during both months.
Senator Ian Gorst said the back-to-work scheme would be expanded and the States was working to attract businesses that would employ local people.
He said local business ideas would also be supported through a special fund.
Senator Gorst said: "This will remain my main priority until we see unemployment levels dropping and the economy growing.
"It is important if we want people to fulfil their potential that everyone feels a valued member of society."
Islanders will be able to apply for money to set up new businesses through the Economic Development Department.
The aims is for most of the money to be given out as repayable loans.
However, the department has admitted that not all new projects will succeed and it will have to accept some investments will be lost.