Guernsey and Jersey to get competition in home phone market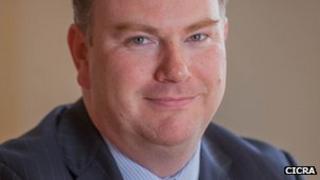 There will be more competition in the Channel Islands telephone market from 2013 under plans by the regulator.
Channel Islands Competition Regulatory Authority (CICRA) chief executive Andrew Riseley wants to open up the market.
He said he was working with the main operators JT in Jersey and Cable and Wireless in Guernsey.
The plans involve operators selling phone lines wholesale to other firms which will then offer retail services.
Mr Riseley said he hoped the scheme would be in place by June 2013 but there was a lot of negotiating to do.
He said: "If you wanted to move from JT in Jersey or Cable & Wireless in Guernsey you would be able to choose to take all of your calls, mobile and landline, to another operator."
However, he said customers would not be able to take their current phone number to a different operator until later in 2013.