Durrell Wildlife Conservation Trust's museum plan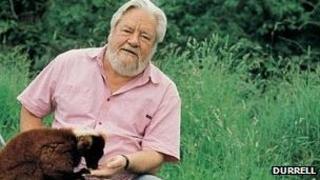 Jersey's Durrell Wildlife Conservation Trust is planning to create a new museum to celebrate its founder.
Durrell wants to convert its granite-faced 19th Century barn, currently being used for offices, into an exhibition.
The trust said the idea was in the early stages but it hoped to get approval.
It would create a single room, converting it into the Gerald Durrell Museum.
The planning application revealed the building would house the conservationist's personal memorabilia.
Durrell said no extra staff would be needed as the exhibition would be unmanned.
The application for the conversion is with the planning authorities to consider.