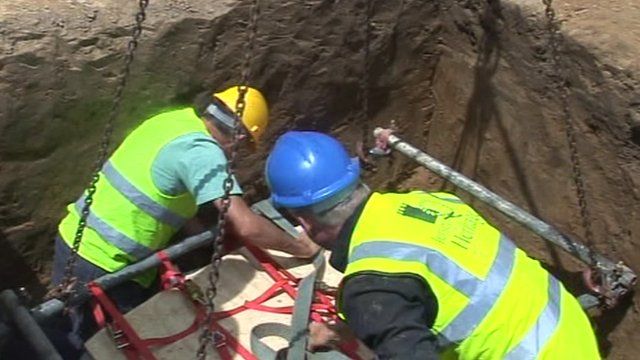 Jersey pair find Celtic and Roman coins worth up to £10m
26 June 2012 Last updated at 17:05 BST
Jersey metal detector enthusiasts have found up to £10m worth of Roman and Celtic coins after 30 years of searching.
Reg Mead and Richard Miles found what experts believe to be about 50,000 coins in a field in the east of Jersey.
Archaeologists then came in to excavate the coins, weighing about three quarters of a tonne.