Delays to launch of islands' 4G mobile network
24 May 2012

From the section

Jersey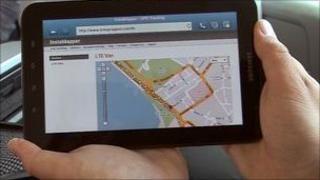 There could be a delay to the launch of 4G mobile services in the Channel Islands, according to the watchdog.
Channel Islands Competition Regulatory Authority (CICRA) said the States of Guernsey wanted to review the plans.
CICRA planned to issue space in airwaves made available from digital switchover by 2013 and launched a consultation.
Previously this was being given for free but Commerce and Employment in Guernsey wants to look again.
States guidance
John Curran, chief executive of CICRA, said: "Until we sit down and talk to Commerce and Employment in Guernsey we won't know how long a delay would be.
"We are postponing the consultation - it will have some impact but until then I don't know how long."
The consultation into awarding the 800MHz and 2.6GHz spectrum was originally started in the second half of April 2012 based partly on guidance provided by the States of Jersey and Guernsey in 2011.
Mr Curran said the delay would allow the Commerce and Employment Board time to consider the various issues and set out policies CICRA should follow.
When first elected to the States of Guernsey earlier in the year, the current Commerce and Employment Minister Deputy Kevin Stewart said the Channel Islands were the only places in the world not to be selling radio spectrum to operators wanting to offer new 4G access.
He said he was surprised the islands were prepared to give away scarce resources to potential operators as Ireland was expecting to make almost 300 million euro from the same process.