Used stamps needed to raise money for Jersey charities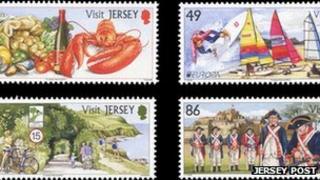 Islanders are being asked to collect and donate their used stamps to raise money for Jersey charities.
Jersey Post has set up collection boxes at every post office in the island.
The money raised from the stamps collected will be shared between the charities who apply, in December.
Sally Ferbrache, head of Jersey Post philatelic, said the economic climate was impacting on charities and she hoped the initiative would be a success because no money was involved.
She said: "Charities collect used stamps and sell them to help raise funds for their organisation.
"We felt that this was an initiative that we could really help to boost."
Lyn Wilton, from the Association of Jersey Charities, said: "Used stamps don't cost the public anything but they can make a big difference to local charities."
Charities that would like to benefit should contact Jersey Post.