Jersey politician not seeking re-election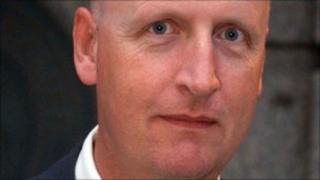 Former Jersey health minister Senator Ben Shenton has announced he will not be running for re-election in October.
Senator Shenton put an advert in the Jersey Evening Post criticising blog sites and other States members.
He said he had become increasingly frustrated with Ministerial Government during his six-year term of office.
He blames what he called "some overpaid deputies who waste time and speak at length on every subject", for his decision to leave the States.
Senator Shenton was also the chairman of the Public Accounts Committee.
In his advert he criticised internet blog sites which he said made personal attacks on him and his family.
Senator Shenton thanked his supporters and said he wanted to return to politics at some time in the future.