Senator says he will not seek an island-wide mandate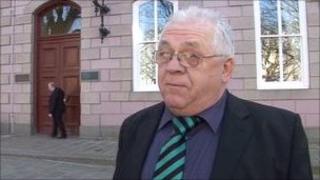 A current Senator in the States of Jersey has said he is not standing for the island-wide mandate in October.
Senator Terry le Main said he did not think he would be able to get in if he stood for the role.
His six-year term comes to an end this in October said he wanted to contest his old seat in St Helier.
Senator le Main said he had also been asked to stand against the current Deputies in St Helier Number two district.
He was first elected to the States of Jersey in 1978 as Deputy of St Helier number two and was first elected as a Senator in 1994.
Another former Senator, Ted Vibert, has decided not to seek an island-wide mandate, instead standing for Deputy in St Helier number three district.
Anyone wanting to stand for Senator in the States of Jersey has until Tuesday 6 September to hand in their nomination form.
Jersey goes to the polls to elect all but six of the 10 senators, all deputies and all constables on 19 October.