Jersey Post boss not ruling out more job cuts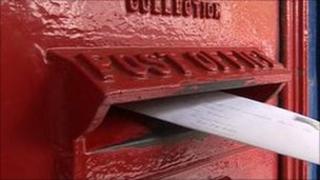 The boss of Jersey Post has said he cannot rule out further redundancies.
The company asked workers to take voluntary redundancy last year as part of plans to save £5m.
Earlier this year Jersey Post reduced collections from post boxes and stopped delivering post on a Saturday.
But despite job, service and pay cuts the company recently announced that its profits fell. Jersey Post said it was because people were sending fewer letters.
Kevin Keen, the interim chief executive of Jersey Post, said the company needs to find a way forward.
He said: "It is better to have as many safe jobs as we can in a business that is going forward, that is profitable, that can invest than 355 jobs that are all at risk so I am not going to rule out [redundancies] - but it will be the last resort."
Mr Keen said he hoped by offering postal workers good leadership it would boost morale at the company.