London 2012: Jersey's Olympic cultural festival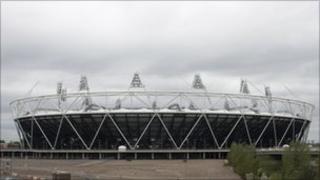 Jersey will be sharing in the London 2012 Olympics with a cultural festival.
A local clergyman came up with the idea of the festival and wants other churches to take part.
More Than Gold are co-ordinating churches in the UK and in Jersey to hold a programme of community events to be run from January to July 2012.
The Reverend Billy Slatter, from the More Than Gold organising group, said: "The aim is to use the power of the games to inspire change."
He said the visit of the Olympic Torch on 15 July next year would be a special day for Jersey and as part of the festival individual parish torches would be helping to spread the Olympic spirit back to each of the Jersey parishes for a celebration event.
He said: "I hope that the events More Than Gold bring to Jersey for the games will strengthen our community life and inspire people to take on something new; to fulfil their personal potential in life, sport, leisure, faith and community."
Between January and July 2012, it is hoped there will be island-wide competitions in sport, culture and leisure activities around and Olympic theme.
There are currently plans for touch rugby, ultimate frisbee, basketball, bowls, golf and tennis.
Every parish will be encouraged to organise their own events from flower festivals and art projects to sports quizzes.
On 27 July 2012, it is hoped people will be able to watch the opening ceremony of the Olympics on a big screen.
Then the following day sees the main event in the island at the Royal Jersey Showground in Trinity.
Jersey will have its own opening ceremony, an arena where sports and leisure groups can showcase their activities, and a stage for performances.
The Reverend Slatter, from the More Than Gold organising group, said: "There are a lot of good things that happen within the Jersey community, there is a rich and diverse culture and there is a generous response to need.
"These are things to be celebrated and encouraged."