States agree to change Jersey's Sunday trading law
22 July 2011

From the section

Jersey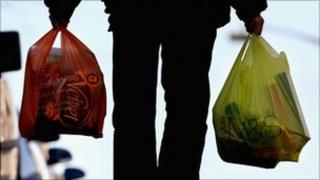 Jersey's Sunday trading laws have been changed to give constables more control over which shops can open.
Jersey currently operates under a 50-year-old law that lists which items can be sold on Sundays.
Constable Len Norman, assistant minister for economic development, said the current law cannot be enforced.
But he said it would not mean more shops can open on Sundays but would create laws putting limits on the type of shops that can.
He said: "It is ridiculous to think that we should use police resources - Honorary or States - to go around these stores which have permits on a Sunday to check what they are selling and then arrest presumably the shop manager because he has sold a bag of cat litter or a bottle of washing up liquid."
The Dean of Jersey, the Very Reverend Bob Key, told the States: "I am concerned about members of the Portuguese and Polish communities for whom a large number work in the service sector and who, as a proportion of their communities, have a higher rate of church attendance.
"It seems to me we do have a responsibility to protect minorities and to make sure that there is neither faith nor racial discrimination in these areas."
But Constable Juliette Gallichan warned members that once you started making changes it was easy to make more.