Gareth Gates is Mr Battle at Jersey's Battle of Flowers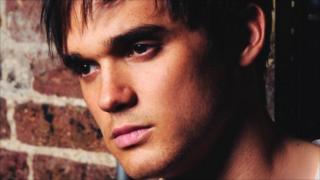 Singer and West End performer Gareth Gates has been named as this year's Mr Battle.
He will take part in the annual Jersey Battle of Flowers where islanders build floats and decorate them with flowers.
The 27-year-old star will accompany Miss Jersey Battle of Flowers 2011, Alice Cubbage, and Miss Junior Battle, Jessica Burby, at the parades along Victoria Avenue on 11 and 12 August.
Event director Jackie Donald said Gates would make an ideal Mr Battle.
She said: "Gareth Gates is popular and well-known to all ages, he is fondly remembered from his Pop Idol days but has gone on to prove himself as a major West End star.
"He comes across as a really likeable character, young and vibrant, and I am sure he will be warmly welcomed by everyone he meets during the few days he will spend with us in Jersey."
Gates was runner-up in the first series of Pop Idol and has also taken part in ITV1's Dancing On Ice, finishing fourth.
He has had a number of hit singles, including Anyone of Us and Spirit in the Sky.
Biggest event
And he has appeared in several West End shows, including the lead role in the hit musical Joseph and his Amazing Technicolor Dreamcoat and, more recently, the role of Marius in the 25th anniversary production of Les Miserables.
Previous Mr Battles include former Coronation Street actor Danny Young last year, chef Marco Pierre White in 2009, actor Christopher Biggins in 2008 and rugby player Kyran Bracken in 2007.
The Jersey Battle of Flowers started life as a celebration of the coronation of King Edward VII in 1902 but was so popular it returned the following year.
In the early days of Battle, floats were usually horse drawn and flowers were torn off at the end.
It was the practice of tearing and throwing flowers that gave the event the Battle of Flowers name.
Now, 109 years after that first Battle, thousands still flock to Jersey to watch the island's biggest annual event.
The Battle of Flowers stopped during World War I, starting up again in 1926, and stopped again during the German occupation of the island, resuming in 1951.