Spooks film begins shooting on Isle of Man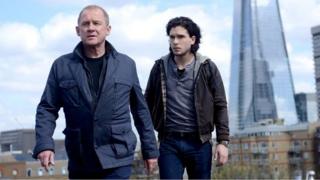 A film version of the BBC spy drama Spooks will begin shooting at various venues on the island this week, it has been confirmed by Isle of Man Film.
The film is written by Jonathan Brackley and Sam Vincent, directed by Bharat Nalluri and stars Kit Harington, Jennifer Ehle and Peter Firth.
The "action-packed" plot follows a terrorist who escapes from MI5 custody during a routine handover.
Mike Reaney from Isle of Man Film said it will be in cinemas in 2015.
He added: "The script is literally action-packed and audiences are going to be taken on a thrill-seeking joy ride by this widescreen version."
The multi-award winning Spooks began running on BBC One in 2002 and was screened internationally.
MHK Leonard Singer said: "It is great to have such a prestigious production here with us on the island- Spooks has a huge following around the world."