Santander announces 21 job losses on the Isle of Man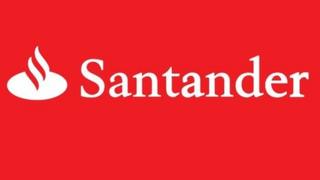 Santander has announced it is axing 21 jobs at its banking centre on the Isle of Man.
The company said it was reducing total staff numbers from 53 to 32 this year due to "changes in its island business".
Santander said the job losses followed the introduction of a "more efficient" IT system.
The company said the new system would allow new products to be introduced for Manx customers.
Santander Isle of Man's managing director John Pearson said the firm was "committed" to the Isle of Man.
Last week, Lloyds Banking Group announced the loss of 16 jobs at its site on the island.